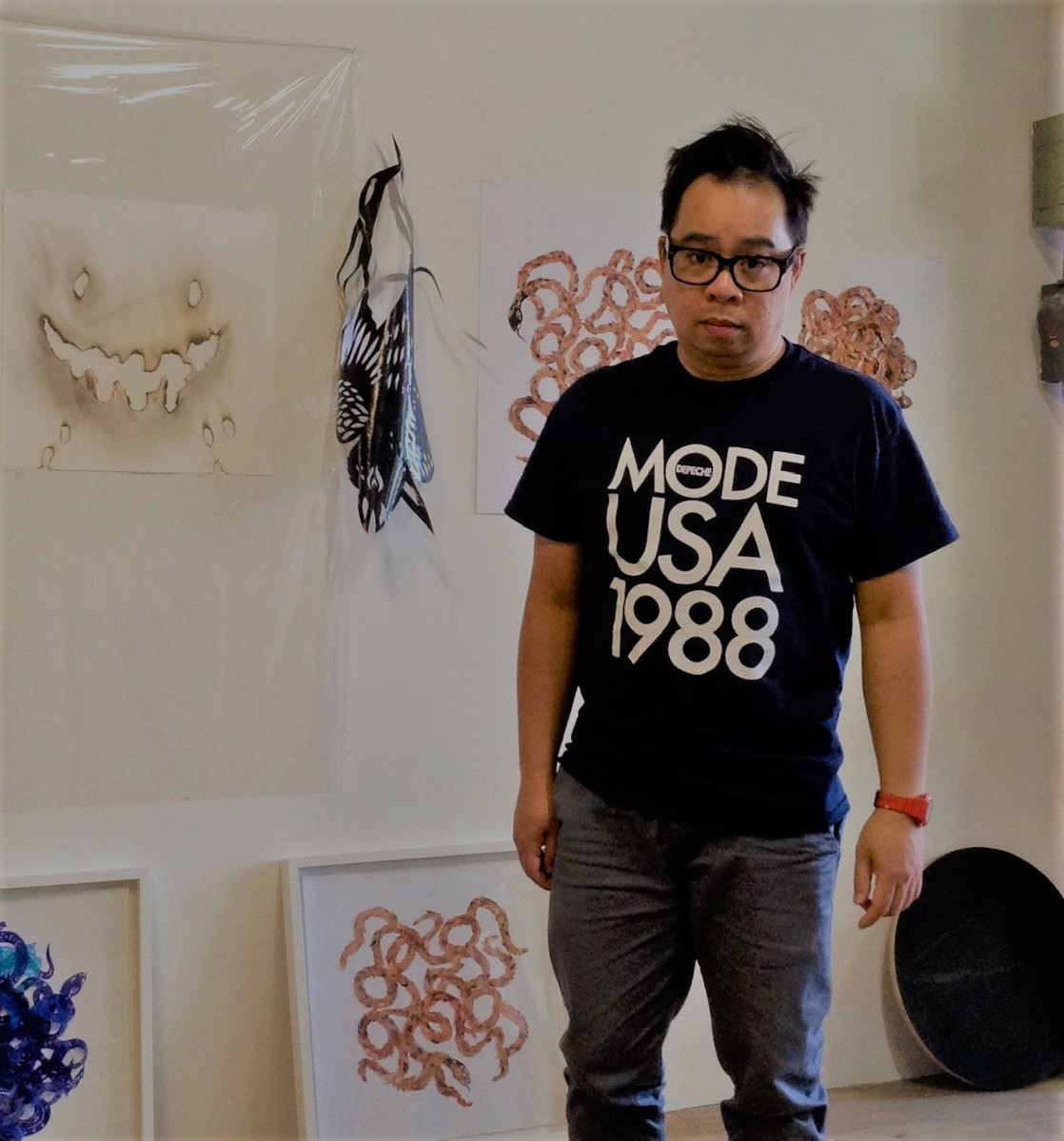 ABOUT
Born in the Philippines, Paul Robles is a Canadian artist based in Winnipeg.
Recognized for his intricate cut paper works, Robles combines the delicacy associated with traditional hand work that addresses psychological and emotional states ranging from animist familiars, folklore, spirits, trauma, and grief.
He holds a Bachelor of Fine Arts degree (Gold Medal) from University of Manitoba School of Art and Bachelor of Arts degree (Sociology) from The University of Winnipeg. Robles has exhibited widely in Canada, USA, and France. He has participated in Plug In ICA's Summer Institute Residence Program, and Papier Art Fair, Montreal. In May of 2019, he exhibited a new body of work at C2-Centre for Craft in Winnipeg and in summer 2021 his work was a part of an exhibition at the Regina Art Gallery.